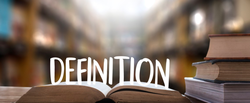 Full reference : Frison-Roche, M.-A., The practical utility to have a firm definition of "Compliance", Newsletter MAFR - Law, Compliance, Regulation, 10th of August 2020.
Read by subscribing the other news in the Newsletter MAFR - Law, Compliance, Regulation
Summary of the news
Some says that defining Compliance is a theoretical and non useful exercice that should be left aside to tackle the study of concrete technical cases. However, to be able to use Compliance tools, it is first necessary to have a clear, firm and simple idea of what is Compliance. Moreover, the future of this new branch of law intensely depends on the definition we choose to use.
Compliance Law gives to some crucial private firms new responsibilities such as the one to fight against global dangers or the one of saving the planet. In this, Compliance Law can be perceived as a kind of new deal between the private sector and public authorities, with the only difference that this time the consent of the private sector is not required.
Some would say that the concretization of such projects is the duty of the State and that private firms, if they must respect the rules, do not have to find a way to concretize a "monumental goal". However, the world face new and systemic dangers in the face of which the State alone is powerless, technically or geographically, and against which crucial companies can act.
It is not about, as some advocate to put human being aside of Compliance Law by letting machines decide. It is about placing the human being and its protection at the heart of Compliance Law. In this, Compliance Law can become a new humanism.
To go further, read Marie-Anne Frison-Roche's working paper, The Dreamed Compliance Law