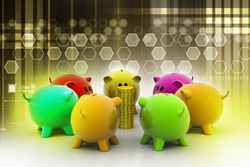 Bank and Competition do not mix. It is not so much that the banks would act as repeat offenders on which the competition authorities should raise the tone by increasingly heavy penalties so that the competitive lesson is finally heard. It is rather two orders confronting each other, two incomprehensions face to face. Indeed, the banks find it appropriate to agree in order for the banking system to function. Moreover, governments demand them political behavior by financing the economy when the economy does not rely on financial markets. Hence, how would they themselves behave in a market consisting of selfish behavior and aggression towards their counterparts?
If we plunge into this melting pot of incomprehension that engenders the violent clash between the banks, which evoke their mission, even their duty, and the competition authorities which avail themselves of theirs, we run into the pitfall of the definition even of what a bank is. It can be estimated that a bank is a provider of various services, operating in competing markets. In this perspective, the law ensures the proper functioning, the authorities that keep the efficiency of the markets seizing the banks that carry out their activities. But if we choose to insist that banks are what make the economy work and strengthen the social bond, then they are an integral part of their own system: the banking system. Moreover, the latter is an essential element of society, a perspective in which competition is merely contiguous.
The more Europe manages to build banking Europe, the more it elaborates a mechanism for resolving difficulties, the more the bank is above all a matter of State and not of financial markets. In what is the political course of the history of peoples, competition ceases to be its first measure.
It is therefore necessary to start from the undisputed existence of banking markets and the competitive mechanism which the law correlates with (I)). But the scale of the resistance reveals that it seems to have intentionally or not to have passed on the elementary and the essential: the very definition of what is a bank II. If it is accepted that the bank is the operator of the banking system, which fuels the economy as a whole, then competition law has only an adjacent role and can not constitute its backbone (III). The European Banking Union is demonstrating this.