♾️ follow Marie-Anne Frison-Roche on LinkedIn
♾️subscribe to the Newsletter MAFR Regulation, Compliance, Law
____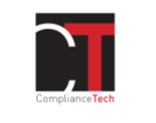 ► Full Reference: Frison-Roche, M.A., La compliance en entreprise : aspects théoriques et pratiques, in 118ième Congrès des Notaires, L'ingénierie notariale, Marseilles, October 12, 2022.
This Masterclass is given in French.
____
► English Presentation of this Masterclass: This two-hour Masterclass aims to introduce, regarding the role of the Notary in companies and vis-à-vis them, Compliance Law.
This discover of Compliance Law is built on a description of the new Compliance techniques of which companies are the object or the source (I) then, faced with such a mass of new standards, because this is incomprehensible and uncontrollable if these so many regulations are not "conceived", explain what can give meaning to this Compliance Law, namely the "Monumental Goals" which animate it and give it meaning (II). Like the Regulation Law that Compliance prolongs, Compliance Law is a teleological branch of law that requires that the application and interpretation of norms be done by these Monumental Goals.
____
This Masterclass is given in French: see some technical references in English ⤵️