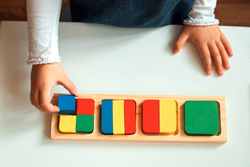 This working document served as the basis for an article, contribution in the collective book Compliance Tools, 2020
___
Summary of this working paper:
Training is a specific Compliance tool and a dimension that each Compliance tool expresses.
Firstly, as a training it is a specific Compliance Tool, it is supervised by Regulators. It even becomes compulsory when it is contained in Compliance programs. Since the effectivity and the efficiency are legal requirements, what is therefore the margin of companies to design it and how can we measure its result?
Secondly, as each Compliance Tool contains, more and more, an educational dimension, we can take back each of them to detect this perspective. Thus, even sanctions and prescriptions, are lessons: lessons given, lessons to follow. The question is then to know who, in this so pedagogic Compliance Law, are the "instructors"?
___________________________________________________________________
Introduction:
Training is akin to these things - and very precious - that we do, or even dream of doing, but so poorly expressed from the moment we take them as an object of technical writing. Just do it.
It would be however unfortunate to publish a book on Compliance Tools without giving a particular place to training, the piece would miss in the puzzle.
So much money spent by companies, by fair or foul means, especially when Compliance programs imposed as sanctions contain heavy training obligations leading people to retain word for word everything that is forbidden to them, in order to always abstain from now on. Training is thus the sharp point of such Hard Law appearing under the steel of Criminal Law's sword in amphitheaters and e-learnings.
But also so much speeches about the necessity of a "Compliance culture" which should be instilled to firms, Compliance spousing with joy in an harmony with their "raison d'être" and the historical identity of this group of people which is the company itself through trainings which tell Compliance as a link, an outstretched hand toward those with whom managers want to renew a moral contract in an ethic for which they give the good example. It is not Prohibition anymore but Communication and Community that set the tone of a human dialogue with employees, stakeholders, administration and judges.
It is possible to assume that the former does not exclude the latter, that Training should target all of this, the learning of mandatory prescriptions to follow without discussion but also the adhesion to guidelines, and this because everyone has understood that they are funded.
Everything and its contrary, then. "Learning by heart" takes here its full sense: get everyone to remember mechanically in order for no one to misstep (with always more machines which massively teach us the regulatory corpus on our mobile screens) but also succeed in bringing our "heart" in Compliance, thanks to specific training methods (with always smaller groups, with always less public discussions in pleasant places). Everything and its contrary, then.
It would be imperative but also sufficient to cumulate. Doing everything. Those who propose training softwares as those who organize conferences, meetings and travels and are favorable to this addition of face-to-face and distancing methods, of mechanic and of human relations. Concretely, at the end companies observe that since the first does not replace the second, costs add up. But, in Compliance, costs constitute a grave default of it, training taking a large part of this default. Managers end up finding the addition too heavy, especially if they thought that training of people is one of the public school's mission and not one of private companies' purpose!footnote-1837.
Moreover, training to Compliance is not outside Compliance Law, which makes it specific!footnote-1838. Indeed, Compliance Law, corpus of Ex Ante mechanisms, targets to concretize "monumental goals"!footnote-1836. Set by public authorities, these monumental goals are internalized in companies in order for them to implement expected means in order for them to be reached in the future. These monumental goals can be negative (that corruption, money laundering, human rights violations, financial system crisis, etc. shall not occur), or positive (that ecological equilibrium shall be restored, that education shall be supplied, that healthcare shall be provided, etc.).
Compliance Law takes as criteria of effectivity for implemented mechanisms, their reality, but also their efficiency, that is their ability to make sure their goal is achieved.Training must achieve its goal. Thus, in Compliance, the purpose is not only the one of every training, that is transmitting a knowledge in order to making the student more learned!footnote-1839, but it is to contribute to the "monumental goal" of Compliance Law itself, which is a practical goal and not a scholar goal. For example, training about the applicable rules concerning corruption should have an effect to reduce corruption. And because corruption is itself a part of Compliance Law, in the same way the Regulation Authority can force to educate oneself or train others, the Supervision Authority should control not only the reality but also the effectivity and the efficiency of trainings.
However, the effectivity and the efficiency of Compliance training, because they are full part of Compliance Law, should be controlled by the Authority not only in their reality but also in their concrete ability to participate in the pursued goal. Thus, to keep the example of fight against corruption, training plays in it an essential role because the firm faces an alternative: either a mechanic solution consisting in setting literal interdictions, for example the interdiction to give up a value greater than a certain amount (according to the "anti-gift" rule) with the risk of getting around that every literal prescription offers, or a a solution by training consisting in explaining to everybody that it is wrong to corrupt but that it is acceptable to give samples. Training rather bets on spirit while the machine integrates the letter.
But this refers to the Regulation and Supervision Authority which will appreciate the company due diligences to reach the goals. One observes that, more and more, Authorities economize one step: rather than explain to the companies how educate people that work for them or with them, regulators educate directly. Is on this point remarkable the "guide" published in 2012, whose second edition of 2019 has been updated in 2020, jointly by the Department of Justice (DoJ) and the financial regulator (Securities &Exchanges Commission - SEC) to know everything about the Foreign Corruption Practices Act (FCPA). Through the explanations offered to everyone!footnote-1840 of the principles, the reminded definitions, the told cases, they are behaviors prescriptions which are formulated especially for foreign companies by the prosecutor authority and the American sanction authority, allied in this handbook which has such weight that we can consider that it is as valuable as a guideline, soft law creator of Law and rights.
In the concentration of all powers which is often reproached to the Regulator, there is also the magisterium of the teacher, the one who educates stakeholders. After having assumed, on the American model, that the regulator should be the "advocate" of the rules for companies, proving to them the interest that they have to respect them, it is logical that, in what some have called "Regulation, Act 2" this Regulator's pleading about the good news of Regulation for the firm justifying thus that this one integrates it in Ex Ante was prolonged in magistral lesson: the "regulator-institutor" explains to everybody how using rules for an always still in progress Law ("Better Regulation").
While training was before only peripheral, it is now at the heart. If it is so important, as every other "Compliance tool", it should take what we expect from it. The publications about training most often exhibit what it should be and a sorrowful spirit measures what sometimes appears as a huge gap between descriptions and realities sometimes reported.
Educating being without any doubt one of the most difficult actions, we should probably neither describe a paradise of maieutics nor write a hot paper against what already has the merit to exist, but list what we can expect from Training mechanisms when they apply to Compliance, because here, rather more than for the other tools, it is a mean obligation. Which content should have a training ? (I). Because Compliance Law targets training as one of the mean to reach "monumental goals" which constitutes the substantial heart of this branch of Law, the training dimension is not limited to stamped training, finding back this pedagogical dimension in almost all the other tools (II). In that, Training appears as the alpha and the omega of Compliance.