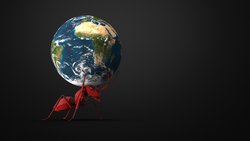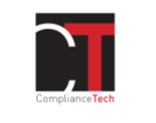 ► Full Reference: Frison-Roche, M.-A., Ex Ante Responsibility, Working Paper, December 2021.
____
📝This Working Paper has been the basis for an article written in French in the Archives de Philosophie du droit (APD), in the book La Responsabilité (2022).
____
► Working Paper Summary: Quel est le temps auquel s'articule la responsabilité ? La question est si classique que toutes les réponses ont été dessinées : si l'on est responsable plus aisément par rapport au temps, car l'on peut alors plus aisément faire un lien entre la situation appréhendée, sa réalisation dans le passé la rendant plus facilement connaissable, et le poids de "responsabilité" que l'on impute sur une personne, l'on peut articuler la responsabilité avec le futur. Si l'on brise le poids de cette responsabilité avec un évènement ou une situation, par exemple. Le Principe Responsabilité de Jonas ou l'Ethique de la Responsabilité font ainsi voyager la Responsabilité dans le temps, par un rapport entre le Droit et l'Ethique.
D'ailleurs l'on pourrait soutenir que le Droit peut faire ce qu'il veut et imputer une responsabilité à quiconque pour le temps qu'il désigne, par exemple désigne comme porteur d'une responsabilité, c'est-à-dire d'un poids, celui qu'il veut. Le "responsable" serait alors le titulaire d'une sorte de "poids pur", qui le charge parce que le Droit l'a voulu pour le temps qu'il veut, par exemple un devoir d'agir pour que le futur soit dessiné comme le veut le Droit, alors même que le Responsable n'a rien à se reprocher dans le passé.
Mais les Cours constitutionnelle défendent un rapport minimal entre la Responsabilité et le poids que celle-ci fait porter une personne, fut-t-elle morale, gardant ainsi le lien consubstantiel entre le Droit et la Morale, la technique juridique de la Responsabilité ne pouvant équivaloir à celle d'un prélèvement obligatoire.
Ainsi l'idée d'une Responsabilité Ex Ante est simple dans son principe (I). Elle est celle d'un poids juridiquement posé sur une personne soit par elle-même (engagement), soit par la Loi ou par le Juge sur une personne de faire quelque chose pour que n'advienne pas quelque chose qui adviendrait ou pour qu'advienne quelque chose qui n'adviendrait pas si elle ne le faisait pas.
Mais les conditions juridiques pour admettre un tel poids alors même que le lien avec une situation passée serait brisé est plus difficile (II). On continue certes continuer à voir dans le futur le passé, ce qui facilite le voyage dans le temps, et fonda par exemple le contrôle Ex Ante du contrôle des concentrations. Mais l'on peut se briser même de cette facilité et regarder non plus le rapport entre le passé et le futur, mais le présent et le futur : ce que l'on sait déjà aujourd'hui du futur, ce qui met en jeu le rapport entre le Droit et la Science ; ce que l'on observe de l'emprise de la personne présente sur le moment présent, c'est-à-dire le Pouvoir, ce qui fait en jeu le rapport entre le Droit et l'Economie politique.
Dans cette dimension-là, la contrainte de la Responsabilité Ex Ante est alors maniée par le Juge, dont l'office lui-même devient un office Ex Ante. Les pouvoirs obligés Ex Ante par une telle responsabilité maniée par le Juge étaient les personnes en situation de pouvoir, sont non seulement les entreprises, mais encore les Etats, qui perdent le privilège - partagé avec les contractants - de disposer juridiquement du futur, et notamment en leur sein le Législateur.
Une telle révolution, qui se déroule sous nos yeux, s'explique parce qu'il faut agir maintenant pour que le futur ne soit pas catastrophique. La science nous informe qu'il le sera entéléchiquement. Il est donc juridiquement requis de désigner des responsables, non pas parce qu'ils auraient fait quelque chose, la dimension Ex Post n'étant pas le sujet, mais pour qu'ils fassent quelque chose, la Responsabilité Ex Ante étant un élément central de cette nouvelle branche du Droit qu'est le Droit de la Compliance.