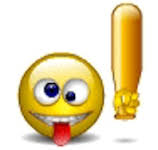 Political power has often difficulties, or takes a long time to admit the principles of law, such as express the judges.
So it was quite certain that the penalty proceedings held before the
Autorité de Régulation des Communications Electroniques et de la Poste -ARCEP (
French Regulatory Authority for Electronic Communications and Post, as the investigation body and the judgment body were not sufficiently distinct crumpled the constitutional principle of impartiality.
It was acquired about 15 years. Yet the organization has continued.
It has been enough that an operator has been sanctioned. He used the procedure of
Question Prioritairre de Constitutionnalité -Q.P.C.
Priority Question of Constitutionality) and
Numéricable
July 5, 2013 decision by the Constitutional Council came to declare that any sanction proceedings before ARCEP unconstitutional, because of objective procedural partialité, thus causing difficulty to the regulator.
It took until the 0rdonnance of March 12, 2014 and finally the decree of 1st August 2014 to organize an efficient sanctions procedure, making this time an intern wall within the ARCEP between the services responsible for the instruction and those which are responsible for judging.
The great judge Pierre Drai used to say: "Ne pas respecter le droit coûte cher (Do not respect the law is expensive)".
We see here that this is true also for the Government which writes laws and regulations. So, for months, the regulator has been without power, to the delight of the operators, who often are tacticians or turbulent.