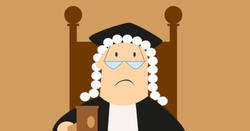 Full reference: Frison-Roche, M.-A., Judge between Platform and Regulator: current example of Uber case in U.K., Newsletter MAFR - Law, Compliance, Regulation, 29th of September 2020
Read by freely subscribing the other news of the Newsletter MAFR - Law, Compliance, Regulation
Summary of the news:
On 22nd of September 2017, Transport of London (TFL), London Transport Regulator, refused to renew the licence, granted on 31st of May 2012 for 5 years, authorizing Uber to transport people because of criminal offenses committed by Uber's drivers. On 26th of June 2018, The Westminster Court prolonged Uber's licence for 15 months under the condition that the platform prevent the reproachable behaviors of its drivers. After these 15 months, the TFL refused once again to prolonge Uber's licence because of the persistence of aggressions against passengers. Uber, once again, contest this decision before the Westminster Court.
In a decision of 28th of September 2020, the Court observes that during the 15 months, the platform implemented many measures to prevent aggressions, that the level of maturity of these measures has improved over time and that the number of offenses was reduced over the period (passing from 55 in 2018 to 4 in 2020). The Court estimated the the implementation of this actions is sufficient to grant a new licence to Uber.
We can learn three lessons from this decision:
The Compliance obligation is not a result obligation but a mean obligation, which means that it is not reasonable to expect from a crucial operator (Uber, for instance) that it prevent every cases of agression but that it is salient to judge it on the effort it deploys to try to be closer to this ideal situation. Moreover, the crucial operator must be proactive, that is going away from the figure of passive subject of Law who apply measures enacted by the regulator in terms of fighting against aggressions to be an actor of the research of the best way to fight abusive behaviors, internalizing this "monumental goal.
The judge appreciates the violation committed by those whose the firm is responsible "in context", that is evaluates the concrete situation in a reasonable way.
It is the judge who decides in last resort and like the crucial operator, it must be reasonable.
Read to go further: