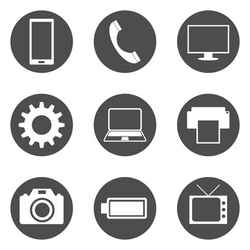 The very term 'media' is ambiguous since in the literal sense it designates what makes it possible to convey information between two people, that is to say the container rather than the content. In fact, today the media designate the content, that is to say the information as well as the media on which it circulates.
If the media are regulated, it is above all for political purposes and in a different way depending on the medium. Indeed, if we take the audiovisual sector, it is above all a question of preserving public television stations from the temptation of political power to use its power as owner to use it as a propaganda tool and to ensure pluralism. politics during election campaigns. The regulator of these public freedoms is the CSA. The print media does not have a regulator per se; it is directly held at arm's length financially by the state through the Directorate of Media Development, attached to the Prime Minister. But today the major medium appears to be the Internet, a space for which global regulation remains to be found.
Finally, because it is not possible to distinguish between content and container, the dynamism of communication and the dynamism of content creation are inseparable. Therefore, the regulation of communication must eventually be associated with the regulation of content creation, that is to say, cultural regulation. In the United States, this is left to the market, where a film industry has notably been built, guided by the needs of applicants. France continues to defend the idea that culture and the audiovisual sector are not a neutral object of the market and should therefore be removed from the WTO, the regulation of culture, because it is a question of common good, to which everyone must have access, justifying the entire ex ante system of public aid for creation and the desire for cultural diversity.