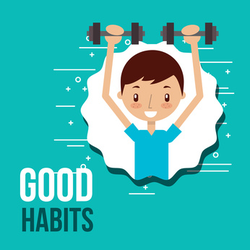 ► Complete reference : Frison-Roche, M.-A., Having a good behavior in the digital space, working paper, April 2019.
____
📝 This working document serves as a basis for a contribution to the collective book dedicated to Professor Michel Vivant, article written en French.
Summary: The jurist sees the world through the way he learns to speak!footnote-1536, legal vocabulary build by Law itself, whether in common law or in civil law. Thus, we think we are dealing with the human being who does not move, taken by the legal notion expressed by the term "person", their body and their biological development in time, from the birth to the death, holding entirely in this hollow of that word "person", while the behavior of the human being with regard to the world, others and things, are grouped in other branches of Law: the Contract and Tort Law and the Property Law, which are only what people do with and about things.
The Law of the Environment has already come to blur this distinction, so finally so strange because this classical conception refers to a person taken firstly in his immobility (Law of individuals), and then in his only actions (Contrats and Tort Law, Property Law). Indeed, the very notion of "environment" implies that the person is not isolated, that he/she is "surrounded", that he/she is what he/she is and will become because of what surrounds him/her ; in return the world is permanently affected by his/her personal action. On second thought, when once "Law of Individuals" was not distinguished from Family Law, the human being was more fully restored by this division in the legal system that not only followed him/her from birth to death but also in him/her most valuable interactions: parents, siblings, couples, children. Thus Family Law was finer and more faithful to what is the life of a human being.
To have instituted Law of Individuals, it is thus to have promoted of the human being a vision certainly more concrete, because it is above all of their identity and their body about what Law speaks, astonishing that we have not noticed before that women are not men like the others. To have instituted the Law of the people, it is thus to have promoted of the human being a vision certainly more concrete, because it is above all of his identity and his body that one speaks to us, astonishing that the we have not noticed before that women are not men like the others!footnote-1537 without however remembering that abstraction is sometimes the best of protections!footnote-1538. But it is also to have isolated human beings, split from what they do, what they touch, what they say to others. It is by taking legally a static perception of a "man without relationship". We have gone from the legal individualism of the Law of the sole man.
From this concrete vision, we have all the benefits but Law, much more than in the eighteenth century, perceives the human being as an isolated subject, whose corporeality ceases to be veiled by Law!footnote-1570, but for whom the relation to others or to things does not define him or her. Which brings the human being a lot closer to things. An human being who is a legal subject who does what they wants, as they can, limited by the force of things. But in fact things are so powerful and the human being, in fact, so weak. For example, the marks people leave are erased by time. Their grip on the world stops at the extent of their knowledge, the time and money they have, building to use better their own time and to reach projects that they designed, In this conception, Person and Liberty are one, returning the subject to their solitude.
This freedom will come into conflict with the need for order, expressed by society, social contract, state, law, which imposes limits on freedom of one to preserve freedom of the other, as recalled by the French Déclaration des Droits de l'Homme of 1789. Thus, it is not possible de jure to transform every desire in action,, even though the means would be within reach of the person in question, because certain behaviors are prohibited in that they would cause too much disorder and if they are nevertheless committed, they are punished for order to return. Thus, what could be called "law of behavior", obligations to do and not to be put in criminal, civil and administrative Law, national and international Law, substantial Law and procedural Law :they will protect the human being in movment pushed by the principle of freedom forward others and thing, movement inherent in their status as a Person.
The human being is therefore limited in what they want to do. In the first place by the fact: their exhausting forces, their death that will come, the time counted, the money that is lacking, the knowledge that they does not even know not holding, all that is to say by their very humanity; Secondly, by the Law which forbids so many actions ...: not to kill, not to steal, not to take the spouse of others, not to pass as true what is false, etc. For the human being on the move, full of life and projects, Law has always had a "rabat-joy" side. It is for that reason often ridiculous and criticized because of all its restraining regulations, even hated or feared in that it would prevent to live according to our desire, which is always my "good pleasure", good since it is mine. Isolated and all-powerful, the human being alone not wanting to consider other than its desire alone.
Psychoanalysis, however, has shown that Law, in that it sets limits, assigns to the human being a place and a way of being held with respect to things and other persons. If one no longer stands themselves by the prohibition of the satisfaction of all desire (the first of which is the death of the other), social life is no longer possible!footnote-1571. Thank to the Law, everyone follows the same Rule at the table, from which a discussion can take place between guests and without which it can not!footnote-1539. You stand straight in your chair, you do not eat with your fingers, you do not speak with your mouth full, you do not interrupt the speaker. Admittedly, one often learns at the beginning of the learning of the Law that one should not confuse "politeness" and Law. That these rules are politeness and that this is not Law ...
But this presentation aims to make it possible to admit that the criterion of Law would be in the effectiveness of a sanction by the public power: the fine, the prison, the confiscation of a good, which the rudeness does not trigger whereas Law would imply it: by this way we are thus persuaded of the intimacy between the public power (the State) and Law... But later, after this first lesson learned, the doubt comes from the consubstansuality between Law and State. Is it not rather appropriate to consider that Law is what must lead everyone to "behave well" with regard to things and people around them? The question of punishment is important, but it is second, it is not the very definition of Law. The French author Carbonnier pointed out that the gendarme's "kepi" is the "Law sign", that is to say what it is recognized without hesitation, but it is not its definition.
The first issue dealt with by Law is then not so much the freedom of the person as the presence of others. How to use one's freedom and the associated deployment of forces in the presence of others? How could I not using it when I would like to harm them, or if the nuisance created for them by the use of my free strength is indifferent to me!footnote-1540 How can Law lead me to use my means for their benefit while our interests do not converge?
We do not use our force against others because we have interest or desire, we do not give him the support of our strength while he indifferent us, because Law holds us. If the superego was not enough. If Law and the "parental function of the States" did not make alliance. We do it because we hold ourselves
Or rather we were holding ourselves.
Because today a new world has appeared: the digital world that allows everyone not to "hold" himself, that is to say to constantly abuse others, never to take them into consideration, to attack massively. It's a new experience. It is not a pathological phenomenon, as is delinquency (which simply leads to punishment), nor a structural failure in a principle otherwise admitted (which leads to regulatory remedies) but rather a new use, which would be a new rule: in the digital space, one can do anything to everyone, one is not held by anything or anyone, one can "let go" (I). This lack of "good behavior" is incompatible with the idea of ​​Law, in that Law is made for human beings and protect those who can not afford to protect themselves; that is why this general situation must be remedied (II).