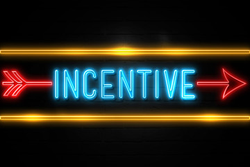 This working document serves as the basis for two conference given in the symposium made under the direction of Lucien Rapp, Les incitations, outils de la Compliance ("Incitations: Compliance Tools").
Référence : Frison-Roche, M.-A., Compliance et Incitations : un couple à propulser, in Faculté de droit de l'Université Toulouse-Capitole, et Journal of Regulation & Compliance (JoRC),Les incitations, outils de la Compliance, 12 décembre 2019, Toulouse.
This Working Paper has been the basis for two conferences in the colloquium in Toulouse (France) under the scientific direction of Lucien Rapp, about Les incitations, outils de la Compliance ("Incitations, as Compliance Tools"), on December 12, 2019, the first one about The sanction as incitation and the second one about Incitations and Compliance Law (synthesis of this colloquium). sur le thème de la sanction comme incitation, la seconde en synthèse de ce colloque sur
After it has been the basis for the article, to be published in the books Les outils de la Compliance and Compliance Tools in the Series Régulations & Compliance.
Read a general presentation of this book.
____
Summary of this Working Paper: Compliance and Incentives appear at first glance to be totally opposite. Not only because sanctions are at the heart of Compliance and that sanction is associated with constraint while incentive is associated with non-constrained!footnote-2044, but also because incentives are linked to self-regulation and that Compliance Law requires a strong presence of public authorities. Thus, one should choose: either Compliance or Incentives! Either the effectiveness of one or the effectiveness of the others; either the techniques of one, or the techniques of others; either the philosophy of one or the philosophy of the others. Resign yourself to the waste that such a necessary choice would involve. But putting the terms thus is thinking poorly about the situations and reducing the fields of the solutions which they call for. If we take a rich definition of Compliance Law, we can on the contrary articulate Compliance and Incentives.
To do this, the concept of "incentive Compliance" should be developed. This concept is not only appropriate, but it is necessary in a new conception of Sovereignty. For example for the digital Europe.
_________
Read the developments below.