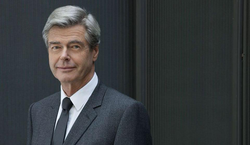 ► Complete reference: Frison-Roche, M.-A., Yes to the principle of the will, No to the pure consents, working document for an article written in French Oui au principe de volonté, Non aux consentements purs, to Mélanges dedicated to Pierre Godé, 2018, available at http://mafr.fr/ en / article / yes-in-principle-of-the-desire-not in the consent /
► Summary: Pierre Godé devoted his thesis to defend the freedom of the human being, freedom that the person exercises by showing his will. This will manifests itself, even tacitly, by this trace of "consent". In a liberal society, politically and economically, that is to say a society based on the principle of the will of the person, consent must always be defined as the manifestation of the will, this link between consent and will being indivisible ( I). But by a perversion of liberalism, "consent" has become an autonomous object of the freedom of the person, mechanical consent that has made it possible to transform human beings into machines, machines to desire and machines to be desired, in a world of " pure consents","where we keep clicking, consenting to all without ever wanting. This consent, which has been split from the free will of the person, is the basis of the markets of the Human and the illiberal democracies, threats against human beings (II). The future of Law, in which Pierre Godé believed, is to continue to aspire to protect the human being and, without countering the free will of the human being as the movement of the law of the consumption had been tempted to, to renew with a liberal movement of Law and to fight against these systems of pure consents (III).
🔻read the article below (in French).