Pour lire cette fiche en français, veuillez cliquer sur le drapeau français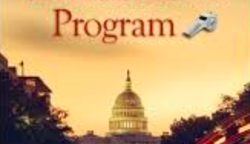 Full reference: Frison-Roche, M.-A., New SEC Report to Congress about Whistleblower Program: what is common between American and European conception, Newsletter MAFR - Law, Compliance, Regulation, 1st of December 2020
Read by freely subscribing other news of the Newsletter MAFR - Law, Compliance, Regulation
Summary of the news
Like every year since the adoption of the Dodd-Frank Act, the Securities and Exchanges Commission (SEC) and especially its Office of the Whistleblowers (OWB) handed to the Congress of the United-States a report about the success of its program concerning whistleblowers, especially estimated with the amount of financial rewards granted to them during the year. This report especially presents the amount granted to whistleblowers, the quality of the collected information and the efficacy of SEC's whistleblowers' protection process.
If Americans condition the effectiveness of whistleblowing to the remuneration of whistleblowers, Europeans oppose the "ethical whistleblower" who shares information for the love of Law to the "bounty hunter" uniquely motivated by financial reward and favor the former to the later, as it is proven in the French Law Sapin II of 2016 (which do not propose financial reward to whistleblowers) or the British Public Interest Disclosure of 1998 (which just propose a financial compensation of the whistleblower's losses linked to whistleblowing).
However, American and European conceptions are not so far from each other. As United-States, Europe has a real care for legal effectivity, even if, because of their different legal traditions, Americans favor effectivity of rights while European favor effectivity of Law. If it places effectivity at the center of its preoccupations, Europe should conceive with less aversion the possibility to financially incite whistleblowers. Moreover, United-States and Europe share the same common willingness to protect whistleblowers and if rewarding would enable a better protection, then Europe should not reject it, as shows the recent declarations of the French Defenders of Rights. It is not excluded that both systems converges in a close future.