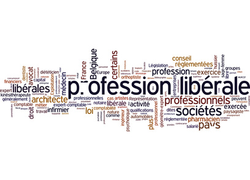 The liberal professions such as lawyers, doctors or accountants are organized into professional bodies and consider that they can not be reduced to mere companies operating in markets because the service they offer includes a human and moral dimension, translated by ethics, under the supervision of their internal professional organization, particularly through ex ante their power to adopt their own standards of behavior, and in ex post, the disciplinary power of their professional order.
Competition law refutes this organization from the Old Regime and simply considers the "markets of legal or medical services, firms having to compete with each other and not having to organize the sector, by or fixing Numerus clausus, etc.
In the perspective of regulation, the liberal professions are, on the contrary, the ones most pertinento organize self-regulation in a globalized economy from the moment they give rise to a credible surveillance system and thus deserve the confidence of customers and public regulators.