pour lire cette présentation en français↗️cliquer sur le drapeau français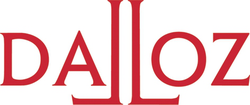 ♾️ follow Marie-Anne Frison-Roche on LinkedIn
♾️ subscribe to the Newsletter MAFR Regulation, Compliance, Law
____
► Full Reference: FM.-A. Frison-Roche, La responsabilité ex ante, pilier du droit de la compliance ("Ex-Ante Responsibility, Compliance Law Pillar"), D.2022, chronique MAFR - Droit de la Compliance, Recueil Dalloz, March 31, 2022.
____
► Article English Summary: The Law must help to face the future, which can be totally catastrophic in terms of climate and digital issues. Courts are s best placed for this, without "governing", only relying on the commitments made by companies, governments, and legislators. On the ordinary Tort Law, court decisions oblige these different entities to be consistent in the commitments they have made, obliging them to act in the future, formal "compliance" with the regulations cannot be sufficient. This ex-ante responsibility, founding the powers, thus constitutes a pillar of a substantial Compliance Law, showing the part that CSR and the companies with a raison d'être play in it.
____
📝 read the article. (written in French)
____
📚go to the presentation of the other articles published in this Chronique Droit de la Compliance made in the Recueil Dalloz.
________