Teaching for the École nationale de la magistrature - ENM (French National School for the Judiciary)
ComplianceTech® pour lire cette présentation en français ↗️ cliquer sur le drapeau français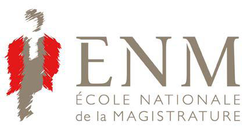 ♾️follow Marie-Anne Frison-Roche on LinkedIn
♾️subscribe to the Newsletter MAFR Regulation, Compliance, Law
____
► Full Reference: F. Ancel and M.-A. Frison-Roche, Droit de la compliance (Compliance Law), École nationale de la magistrature - ENM (French National School for the Judiciary), 1 and 2 February 2024, Paris.
This teaching is given in French.
_____
► Presentation of the Teaching: The two-day session is designed for magistrates and practicing lawyers who are not necessarily specialized, to enable them, based on concrete cases, to understand the issues, objectives, and methods of compliance mechanisms in companies, including the increasing judicialization and the supranational dimension strengthen, modifying the office of the judge and the role of lawyers.
The analysis is made from the angle of Civil Law (contract, tort), Company Law, Labor Law and Criminal Law, but also governance, financial markets, regulatory, climate and digital issues.
____
► Organisation of the Teaching: this teaching is open to all judicial members and lawyers. Enrollments are made at the French National School for the Judiciary.
________
read below the programme put together and organised by François Ancel and Marie-Anne Frison-Roche⤵️