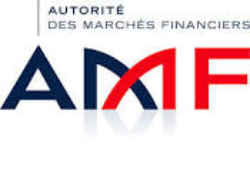 The Autorité des Marchés Financiers (AMF) is the French regulator of financial markets. It is in charge of ensuring the proper functioning of these, their transparency and the protection of investors. It controls the regulated and organized markets, and since the Community reform of the markets in financial instruments, even over-the-counter markets, built on contracts alone, can be controlled by it, because of their systemic risk.
Independent administrative authority (IAA), endowed with legal personality and benefiting from an autonomous budget, outside the general budgetary control of the State and built on a tax from operations, this financial regulator has a residual regulatory power, a power of sanction and a power of administrative composition. In order to respect the principle of impartiality of the European Convention on Human Rights (ECHR) with regard to which the regulator is assimilated to a court, the power of sanction is exercised within the authority by a sanction commission. This is independent of the college of the Authority, governed by the president.
To be accountable, the regulator submits an annual report to the Government and Parliament. The AMF participates in European and international regulation and belongs to the competence center of the Prudential Control and Resolution Authority (ACPR).